Description
We've redesigned the N51/N52 tune from the ground up. Adjustments to Vanos, Valvetronic systems allow for more toque for the street. Adjustments to fueling and ignition timing help the car make big power up top, pulling the car faster to its new redline of 7200rpm (Manual Trans or Auto if you have a xhp tune).
FREE SHIPPING ON CABLES
*Our new software can now use ANY Dcan / Kline obdII cable with updated firmware like the bimmergeeks cable, however, cheap cables from amazon or ebay can cause issues during flashing. We offer these cables as an option on this site, so if you do not have one please make sure you select it when checking out.*
Note: Late model N52 in the F10 & F25  are not supported with our Flash Software and require you need to ship the dme in for tuning.
Stage 1 +12 – 17 Horsepower (For stock or lite modified engines)
Stage 2 +15 – 22 Horsepower (High Flow Cats / Exhaust modifications)
We also offer options for Lifter mod adjustments, Burble (pop and bangs) and intake swap (3 Stage Manifold)
Burble option is recommend with HighFlow Cats and to run with a set of aftermarket headers for best results Link https://www.magnaflow.com/collections/2007-bmw-328i-catalytic-converters or https://www.turnermotorsport.com/p-388468-afe-twisted-steel-headers-e9x-325i-328i-330i-2006-2013-e82-128i/

Tuning Software Support Warranty
Support for our tuning software, calibration files, & flashing tools are good for 6 months starting after the date of purchase. Calibration file updates are limited to 3 updates during this period, after the 3 updates or 6 month period, you have to purchase a tune update license. If you have an older iFlash cable you may order this upgrade path to get access to our newer software, this does not include the cost of our tuning new cable.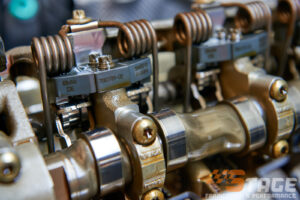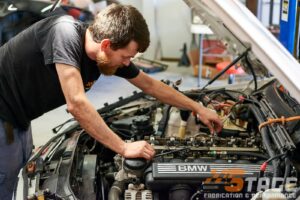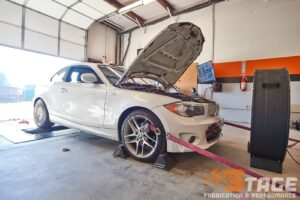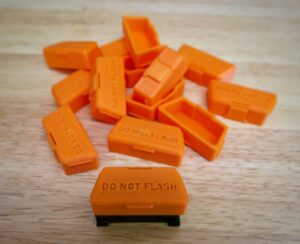 Disclaimer:
This software is not compliant with the California Air Resource Board (CARB) Any use of this software on California public roads is prohibited. This software is compatible with the options listed above any other modifications will require a charge for a custom tune. Dyno results were done with SAE correction factor and smooth level 5 on our dynojet 224x Results may vary from other dynos, weather or load conditions.
We DO NOT design tunes to defeat any of your emissions components. We are not in the business of getting your car ready to pass inspection.
Once you connect your cable to the car and lock the VIN to it, there is NO REFUNDS, CANCELLATIONS, or RETURNS. The files used are good working files as used with our tuning developers. This software and its associated hardware will allow you to re-program your ECU with an altered calibration. By doing this, you assume any risks and responsibility that may come with reading and writing to the car if the directions are not followed.